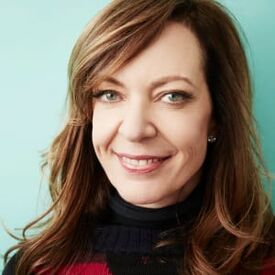 Allison Brooks Janney is an American actress and comedian known for her role as C.J. Cregg on the NBC series The West Wing and Bonnie Plunkett in CBS sitcom series Mom. She also appeared as LaVona Golden in 2017 biographical film I, Tonya for which she garnered an Academy Award for Best Supporting Actress.
For Disney, she voiced Peach in the 2003 Disney/Pixar film Finding Nemo and its 2016 sequel Finding Dory. She also voiced Charlene Doofenshmirtz on the Disney Channel animated series Phineas and Ferb and Aly San San in the Disney theme park attraction Star Tours: The Adventures Continue. She also played Charlotte Phelan in The Help, Sandy in The Associate, Ms. Perky in 10 Things I Hate About You, and Marjorie in Six Days Seven Nights.
In DuckTales 2017, she voices Goldie O'Gilt.