Line 1:
Line 1:
−

[[File:Carl_Stalling.png|thumb|316px]]Carl W. Stalling was an American composer who composed musical scores for a number of early Disney animated shorts before leaving the studio in 1930. He also wrote the music for the song "Minnie's Yoo Hoo" (as heard in the cartoons Mickey's Follies and Minnie's Yoo Hoo) and was at least partially responsible for the creation of the Silly Symphonies cartoon series. Stalling also performed the voice of Mickey Mouse on rare occasions. After leaving Disney, he went on to have a successful career composing music for Warner Brothers' Looney Tunes and Merry Melodies cartoon series.

+

[[File:Carl_Stalling.png|thumb|316px]]Carl W. Stalling was an American composer who composed musical scores for a number of early Disney animated shorts before leaving the studio in 1930. He also wrote the music for the song "Minnie's Yoo Hoo" (as heard in the cartoons Mickey's Follies and Minnie's Yoo Hoo) and was at least partially responsible for the creation of the Silly Symphonies cartoon series. Stalling also performed the voice of Mickey Mouse on rare occasions. After leaving Disney, he went on to have a successful career composing music for Warner Brothers' Looney Tunes and Merry Melodies cartoon series.

 

[[Category:Actors (Real-Life)]]

 

[[Category:Actors (Real-Life)]]
---
Revision as of 10:03, 30 January 2019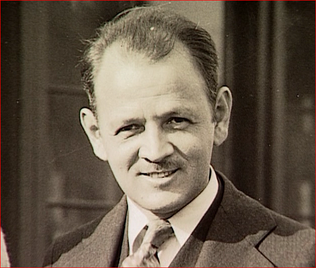 Carl W. Stalling was an American composer who composed musical scores for a number of early Disney animated shorts before leaving the studio in 1930. He also wrote the music for the song "Minnie's Yoo Hoo" (as heard in the cartoons Mickey's Follies and Minnie's Yoo Hoo) and was at least partially responsible for the creation of the Silly Symphonies cartoon series. Stalling also performed the voice of Mickey Mouse on rare occasions. After leaving Disney, he went on to have a successful career composing music for Warner Brothers' Looney Tunes and Merry Melodies cartoon series.
Community content is available under
CC-BY-SA
unless otherwise noted.