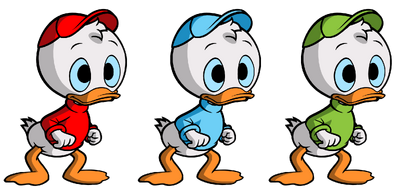 This is a disambiguation page for "Charles". By "Charles", you might mean:
Charlie Coot, the greedy nephew of inventor Clarence Coot;
Charlie, a parrot who once belonged to Minnie Mouse, from The Pigeon-Stool Parrot;
Charlie Duck, a distant cousin of Donald Duck's and a rodeo champion;
Charlie Chaplin, a famous actor and comedian;
Charles, a gullible tourist who once visited Hawaii;
Charles Dickens, a famous British writer;
Charles Lindbergh, a famous American aviator;
Charles, a member of Fethry Duck's Team of musical blue krill, in the 2017 Continuum.
Community content is available under
CC-BY-SA
unless otherwise noted.