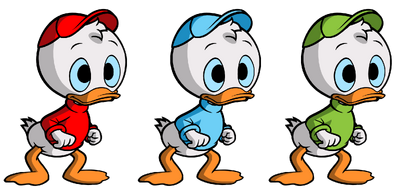 This is a disambiguation page for "Edward". By "Edward", you might mean:
Edward Rogers, Jane's father and a soldier who fought in World War II, seen in Return to Neverland;
Eddie Valiant, a 1940's private-eye and the main protagonist of Who Framed Roger Rabbit;
Eddie Toryal, an editor working for Scrooge McDuck;
Eddy Foster, the possible name of one of the Quicksand Men, three ghosts from the Haunted Mansion;
Edward MacQuack, a medieval Scottish laird, mentioned in the story Uncle Scrooge and the Numismatic Process;
Edward T. Burbank, the name taken by a Dykstrian inventor who retired on Earth as a film director;
Eddie Cantor and Edward Arnold, both real-life actors whose Duckverse counterpart can briefly be seen in The Autograph Hound;
Ralph and Eddie, two villainous snakes who antagonize Timon and Pumbaa;
Ed, the villainous hyena.
Community content is available under
CC-BY-SA
unless otherwise noted.