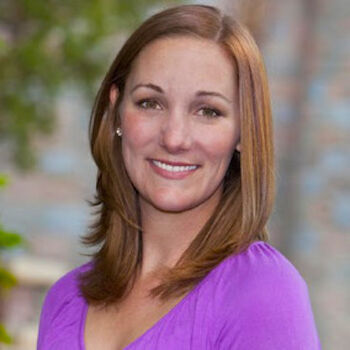 Erin Glover is a Disney theme parks employee, news reporter, writer and actress.
Career
Glover began working for Disney in 1998, starting out in an undisclosed position at Disney's Animal Kingdom. In April of 2011, she joined the official Disney Parks Blog's team (staring with piece on the 1964 New York World's Fair), and eventually became its Editorial Content Director, coordinating other bloggers' stories and their release on top of writing her own articles.
On a few occasions, Glover's pieces have moved away from 'real' reporting, functioning instead as entertaining bits of fiction — such as her much-reproduced 2015 article A Chat with the Hatbox Ghost, wherein she supposedly interviewed the Haunted Mansion's Hatbox Ghost. In the same vein, she also starred in the 2014 webcast The Abominable Snowman Inside the Matterhorn as herself, interviewing Harold the Abominable Snowman.