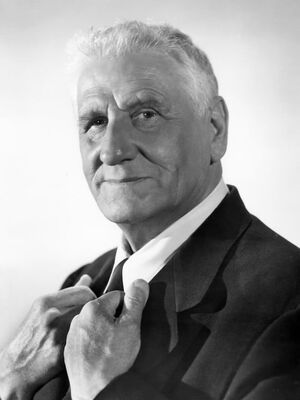 Finlay Currie
(20 January 1878 – 9 May 1968) was an Scottish actor, who did both on-screen and on-stage work.
Finlay Currie was a respected stage actor who appeared in many films and television series later in life. He had memorable appearances on such TV series as The Saint, The Prisoner and Danger Man. He also appeared in theatrical classics, portraying the Magus Balthazar in the 1959 Ben-Hur, Cedric in the 1952 Ivanhoe, and, most famously, Charles Dickens's Abel Magwitch in David Lean's Great Expectations.
His only known role in a Disney production was his memorable portrayal of retired, alcoholic pirate Captain William Bones in 1950's Treasure Island. It is worth noting that Currie also portrayed a non-Disney version of the Dodo in a 1966 live-action version of the Alice in Wonderland story, which also featured Peter Sellers as the King of Hearts and Peter Cook as the Mad Hatter.