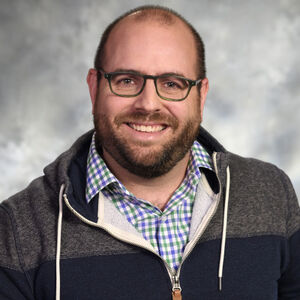 Francisco "Frank" Angones is an American writer, producer and director.
Career
Born in Miami, Francisco Angones studied at Columbia University School of the Arts where he received a Master of Fine Arts. He began his career writing on-screen promos and soon moved on to becoming a writer and story editor on several film and television projects, such as Austin & Ally and Mutual Friends.
He earned an Emmy Award nomination for his story work on Wander Over Yonder, the first project he worked on currently considered canonical on this Wiki. In 2017, he became the main story editor of the DuckTales 2017 series, as well as one of its co-producers. He currently lives in Los Angeles with his wife and two daughters.
Angones maintains a Tumblr blog, Frank Angones and the Suspenders of Disbelief.
Index