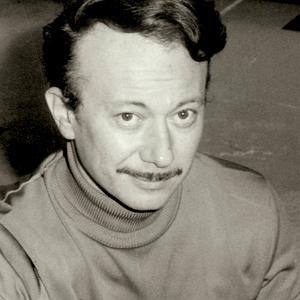 Greg
, also
Michel Greg
or
Michael Greg
, was the most common pen name of
Michel Louis Albert Regnier
(1931-1999), a Franco-Belgian comic artist, writer, screenwriter and editor-in-chief. 
Greg worked on a great number of comic series, many of which have not been printed in English. He coauthored several Spirou stories with André Franquin and supervised the writing of Tintin's first two theatrical adventures, Tintin and the Lake of Sharks and Tintin and the Temple of the Sun. Perhaps his most famous solo creation is Walter Melon (Achille Talon in French), a character whom he eventually crossed over simultaneously with Asterix, Spirou & Fantasio and Tintin (all three series considered canonical on this Wiki) and with the main Disney comics cast itself in Very Cross Over Melon (1969), for which reason his adventures are considered canonical to the Prime Universe on this Wiki, though they are not in any way shape or form owned by Disney.
Community content is available under
CC-BY-SA
unless otherwise noted.