Harp-B-Gone was formerly a business company in the 2017 Continuum.
Description
Edit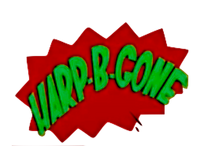 Harp-B-Gone, named for
Storkules
's battle-cry of "Harpy, begone!" that inspired the company's foundation, was created by
Louie Duck
in 2018 with the purpose of removing the rampaging
Harpies
from
Duckburg
. Louie enlisted the helps of his siblings and
Webby
for the administrative aspect, and had
Storkules
acting as the actual Harpy-remover.
Harp-B-Gone went bankrupt when Louie realized they had done their jobs too well and captured all of the Harpies, compounded with the fact Louie had already spent all the company's earnings to create branded Harp-B-Gone merchandise (which he was later forced to jettison).
Behind the scenes
Edit
Harp-B-Gone is central to the DuckTales 2017 episode, Storkules in Duckburg.
Community content is available under
CC-BY-SA
unless otherwise noted.