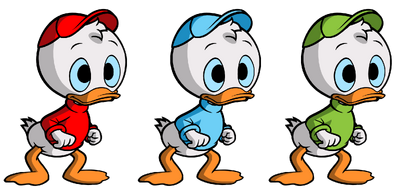 This is a disambiguation page for "Joe". By "Joe", you might mean:
Joe, a dinner owner created by Carl Barks, recurring foil of Scrooge McDuck;
Joe from Singapore, a parrot with an attitude, from the Carl Barks story of the same name;
Joe, a chef of Italian origins, seen in Lady and the Tramp and related works;
Joe Torcivia, the in-universe counteprart of comic historian, dialogue-writer and blogger Joe Torcivia;
Joe Magee, a ghost air pilot, seen in the TaleSpin episode The Old Man and the Sea Duck;
Indian Joe, a billionaire, mentioned in Still the Champion;
Uncle Joe, a seller of "old stuff", briefly seen in the story The Flight of the Bumbleduck;
Joe Giraffe, an anthropomorphic giraffe who appears in Elmer Elephant;
Joe, a handsome young man and Jenny's boyfriend in Melody Time;
Joe Piper, a crooked plumber from the story The Plumber's Helper;
Joe Favers, the brother of Jake Favers, a bully and a minor antagonist in Song of the South;
Lawsuit Joe, a conman from Duckburg, who appears briefly in Carl Barks's The Billion Dollar Safari;
Mugger Joe, a tough-guy bully from Duckburg, who appears in Carl Barks's Policy Pandemonium.
Community content is available under
CC-BY-SA
unless otherwise noted.