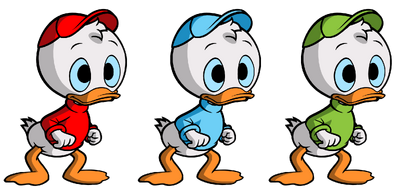 This is a disambiguation page for "John". By "John", you might mean:
John D. Rockerduck, one of Scrooge McDuck's greatest rival, and, at times, the second-richest duck in the world;
John D. Morganfellow, another extremely successful businessman;
John Darling, one of the Darling Children whom Peter Pan took to Neverland, the brother of Wendy;
John Frank Stevens, an engineer who worked on the Panama Canal in 1909 and crossed paths with a younger Scrooge McDuck;
Doctor John H. Watson, the assistant of Sherlock Holmes, the famous 19th-century British detective;
Long John Silver, the famous not-so-evil 18th century buccaneer;
John Smith, a frequent alias of the Doctor;
Johnny Empire, brother of Randy Empire, a TV celebrity from DuckTales 2017.
Community content is available under
CC-BY-SA
unless otherwise noted.