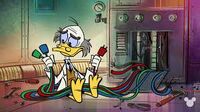 "Oh, dear!"
Due to the recent Wiki Merging, this page has been imported from another wiki, and thus may not be up to the Scrooge McDuck Wiki standards. Your help in fixing it would be appreciated.
Magica's Secret Plan is a plan that is triggered through the Slime. In Dangerous Currency Part 3 Gizmo Duck wished he knew more of what was going on and it showed him Magica's secret plan.
Step 1 Do Not Team Up with Traitorous Male (She Means Nega Duck)
Step 2 Team up with Awesome Female Criminals to form the League of Eve-il
Step 3 Discover Scrooge's Dummy Coperation (Quackwerks) in St Canard
Step 4 Build a secret base underneath St Canard
Step 5 Discover the Slime that turns people mad crazy evil
Step 6 Bring The Phantom Blot along and use his expertise
Step 7 Kidnap Scrooge's Accountant (Fenton Crackshell) from across time.
Step 8 Make St Canard yours first through the villains then the city itself.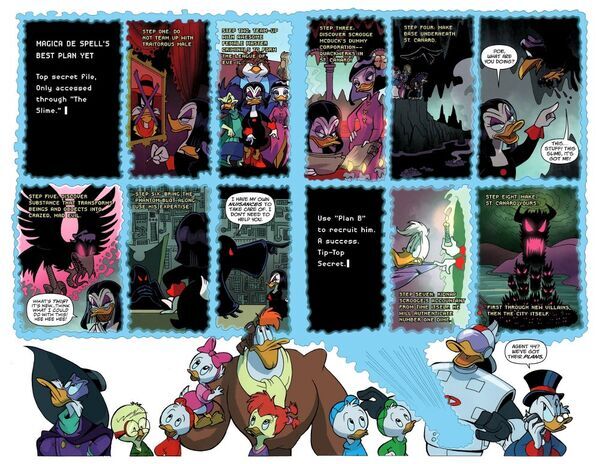 Community content is available under
CC-BY-SA
unless otherwise noted.