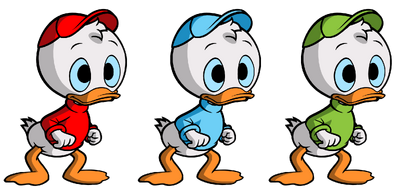 This is a disambiguation page for "Percy". By "Percy", you might mean:
Percy, a crazy robot once owned by Donald Duck;
P.E.R.C.Y., a worm-like galactic behemoth built by the alien scientist Galacius Greymatter;
Percival Pete, the true name of Peg-Leg Pete;
Captain Percy, a pirate captain who was active in the 1930's in the Pacific;
Percy the Pug, the snooty pet dog of Governor Ratcliffe;
Percy the Penguin, a penguin from Neverland;
Percy the Horse, a temperamental horse encountered by Goofy in How to Ride a Horse;
Percy Pigg, the husband of Patricia Pigg;
Percival McLeach, an Australian poacher, the main antagonist of The Rescuers Down Under;
Percival McCandid, the true identity of the supervillain Inquinator;
Sir Percival, one of the Knights of the Round Table;
Percival P. Peppington, a wealthy Duckburger in DuckTales 2017.
Community content is available under
CC-BY-SA
unless otherwise noted.