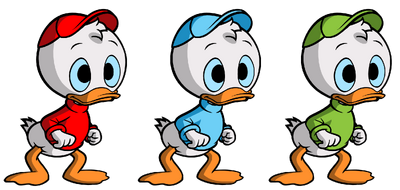 This is a disambiguation page for "Pete". By "Pete", you might mean:
In-Universe
Percival "Peg-Leg" Pete, Mickey Mouse's brutish archenemy;

Various alternate universe counterparts of this Pete, including:

Emperor Pete

, also known as King Pete and Baron Pete, the main antagonist of the

Magical Quest

series.
Big Bad Pete, the sheriff of

Mean Street

;

Small Pete

, an inhabitant of

Gremlin Village

;

Petetronic

, a high-tech Pete who lives in

Tomorrow City

;

Pirate Pete

, a pirate version of Pete from

Tortooga

;
Ghost Pete, an acquaintance of the Lonesome Ghosts.

Various members of the above character's family;
Morocco Pete, a non-anthropomorphic spider and Webby Vanderquack's pet in DuckTales 2017;

Pete

, a

Coronan

guard;
Pete, a human boy, the main protagonist of

Pete's Dragon

;
Various characters called Peter.
Real Life
Pete Alvarado

, a Disney comic artist.