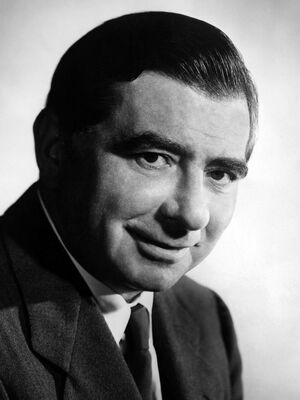 Robert Guy Newton
(June the 1st, 1905 – March the 25th, 1956) was an English stage and screen actor.
An iconic actor throughout the 1940's and 1950's, Robert Newton frequently portrayed antagonists, such as Bill Sykes in David Lean's take on Oliver Twist. His most famous role was Long John Silver in Disney's 1950 Treasure Island, a role he reprised in Long John Silver and the TV series The Adventures of Long John Silver; serving as the "definitive movie pirate", Newton's Silver notably defined the iconic "pirate accent" with its "arrrr"s and "you be"s. He would go on to play pirates, notably portraying a non-Disney Blackbeard in the 1952 film of the same name. Newton died in 1956 as a result of his chronic alcoholism.
Community content is available under
CC-BY-SA
unless otherwise noted.