Jurassic World: Dominion Dominates Fandom Wikis - The Loop
Play Sound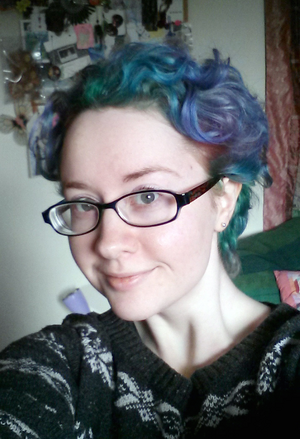 Sarah Jolley, also known by the pen name of Modmad, is an independant British cartoonist who has created a number of unlicensed Disney comics. 
Career
Though initially studying chemistry alongside art, Sarah Jolley (who proudly describes herself as "exceedingly english") dropped the former to focus on writing and drawing. A lifelong Disney fan among many other passions, she posted her first known Disney fanart in 2007 (a picture of Clopin), later moving on to highly-praised unofficial "doodle comics" featuring comic regulars such as Gladstone Gander. Though none of this work is officially licensed, it has received praise from official Disney artists and diehard fans alike, being seen as entirely legitimate by a large portion of the Disney fandom (this Wiki included).
Though she does not dislike it actively, Sarah Jolley has worked to distance herself from DuckTales 2017, which she finds a little outside the scope of her tastes. However, early on in the show's history, she inadvertently contributed to its mythos as understood by the fandom, as she created an alternate design for the show's version of Gladstone Gander which was loved by most fans of the show, and has since been used in countless pieces of fanart.
Jolley's biggest claim to fame is her acclaimed, long-running webcomic The Property of Hate, spawned in 2012 by a random sketch of a character, which grew into a multi-volumed masterpiece updated weekly. She has also created multiple short stories, other comics, illustrated stories dubbed "Square Tales", and maintained two character ask blogs early on (though they have long been abandoned). Also an animator and filmmaker, Jolley has worked as a storyboard artist in (of all things) two Barbie animated direct-to-videos, and created the well-thought-of short film Skip.
Index