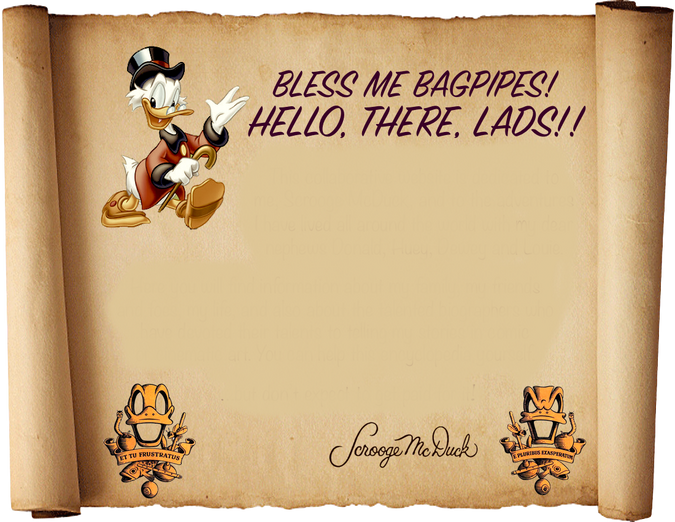 Much like with my Money Bin, visitors are welcome, as long as you
follow the house rules
… but I'd rather you brought something! So don't hesitate —
editing's free, fun, and much-wanted
! … Just don't expect to get paid for it!
What is Scrooge McDuck Wiki?
Scrooge McDuck Wiki is a collaborative encyclopedia belonging to Wikia (also known as Fandom Powered by Wikia or simply FANDOM), not to be confused with Wikipedia. We are an unofficial project to cover the entire Disney comics universe (including a few other franchises not owned by Disney with which it coexists) and its behind-the-scenes info.
The Disney Comics Universe on Wikia
Visit one of our international partners on Wikia:
MEMORABLE QUOTE
"
We are as one -- I can feel it! Your love for lands of ice and snow - for the grandeur of the northland...
"

– Väinämöinen
Our associates









Did you know?
Polls