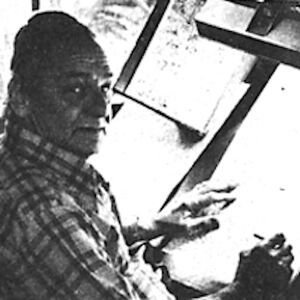 Anthony "Tony" Strobl (May 12, 1915 – December 29, 1991) was a comic writer and artist.
Career
Tony Strobl became a cartoonist short after completing his studies; he was awestruck by Walt Disney Studio's Snow White and the Seven Dwarfs and pledged to become an animator there. He was hired in 1938 and worked as an animator on Fantasia,  Dumbo and Pinocchio. He then left to fight in World War II. Although working in an Army propaganda unit rather than actually fighting, Strobl did have an opportunity for heroism during his stay in the army, as he reportedly saved a seven-year-old girl from drowning in 1942. 
After the war, Strobl returned the the studios, but soon left to pursue a solo career in cartooning. He worked for various companies as an artist, and was even asked to take over the drawing of Superman, an offer he humbly declined. Eventually, he was hired by Western Publishing, where he drew comics for many franchises (including The Looney Tunes and Woody Woodpecker), although the bulk of his work was on Disney comics. Strobl was first and foremost an artist; he only became a writer in the later 80's, due to not being able to draw anymore, and for a very short period.
Works