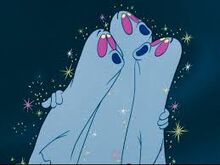 Hello, I'm Drleevezan, a Disney Comics fan from the United States! I'm one of the Wiki's administrators and second-most active contributor. I'm also the Wiki's ambassador to the Greek ΚΟΜΙΞ Wiki, as part of the Duckverse Wiki Cooperation Project.
You can contact me on my Message Wall (which can be found by clicking the tab at the top of the page), by sending me a private message on the Scrooge McDuck Wiki Discord (https://discord.gg/gdrUTQu), or by sending me an e-mail here: professorhipponiex@gmail.com.
I can also be found on the Noisy Tenant Wiki and Community Central.
Wiki Awards
| | |
| --- | --- |
| | Winner of the Best Member Award - Wiki Awards 2019 |
| | |
| --- | --- |
| | Winner of the Best Idea Award - Wiki Awards 2019 |
| | |
| --- | --- |
| | Winner of the Best Member Award - Wiki Awards 2020 |